Gorgeous colors compliment this transitional style kitchen
The red tiling and the textural contrast of the cream tiles within the backsplash encapsulate the vibrant aura within this kitchen.
Anita's focus was on providing maximum storage space and enhancing the synergy between the kitchen area and the surrounding living space in this open concept area for a family with young twins.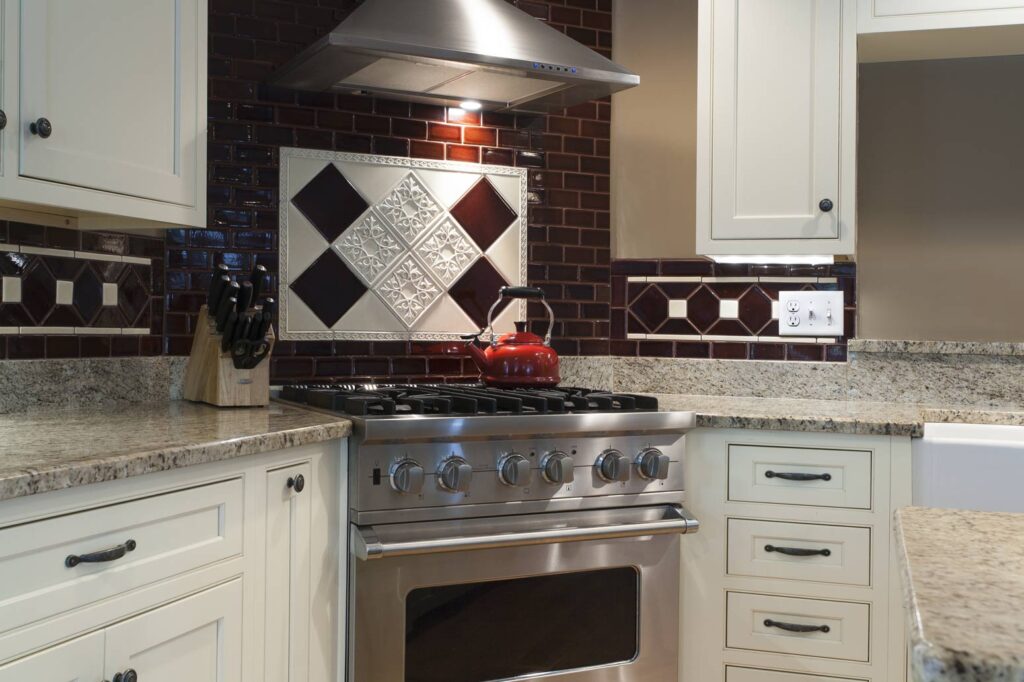 ---
Informal Living Style
The main kitchen area has an Apron Front Sink colloquially referred to as a Farmhouse sink and consists of Plain'N'Fancy custom cabinetry, vogue door style in Butter Cream Maple with beaded inset style. The island is Seagrass on Maple Medallion cabinetry. The countertops are St Cecilia light granite.
The kitchen is finished off with timeless stainless steel appliances.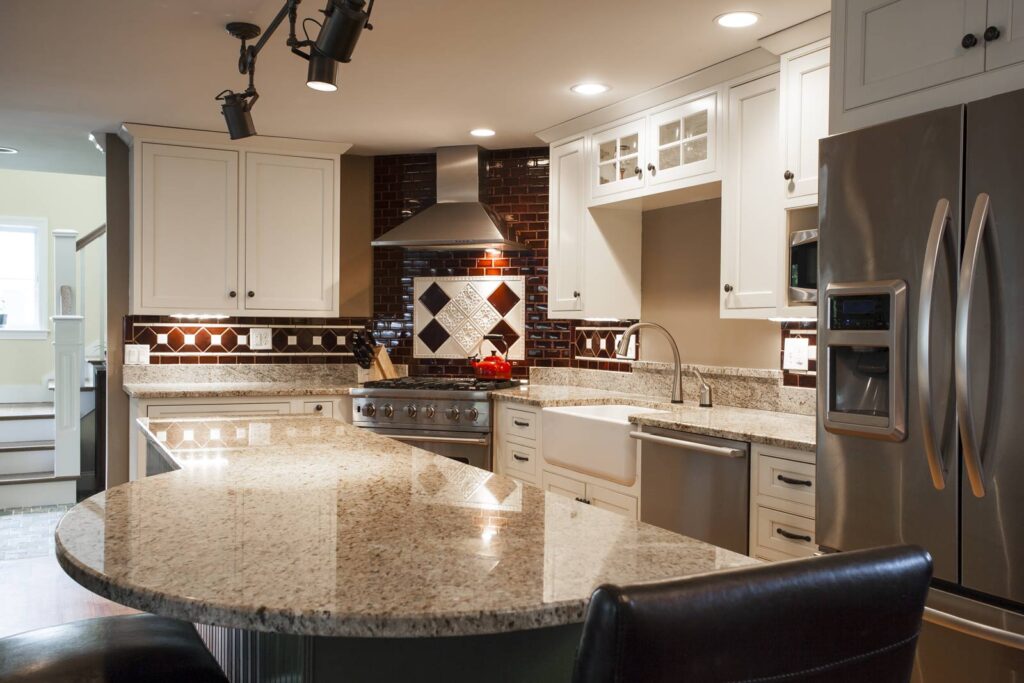 ---
Rye Home Undergoes Spectacular Renovation
During the renovation of this Rye home, in addition to the kitchen, Anita was also appointed to help with the renovation of the bathrooms and utility room. See how Anita didn't fail to impress with these impressive rooms, detailed further in the bathroom's section.