Center of a grand New England Colonial Home
This elegant kitchen is at the center of this home, grand enough for formal entertaining yet inviting with a warm and graceful charm.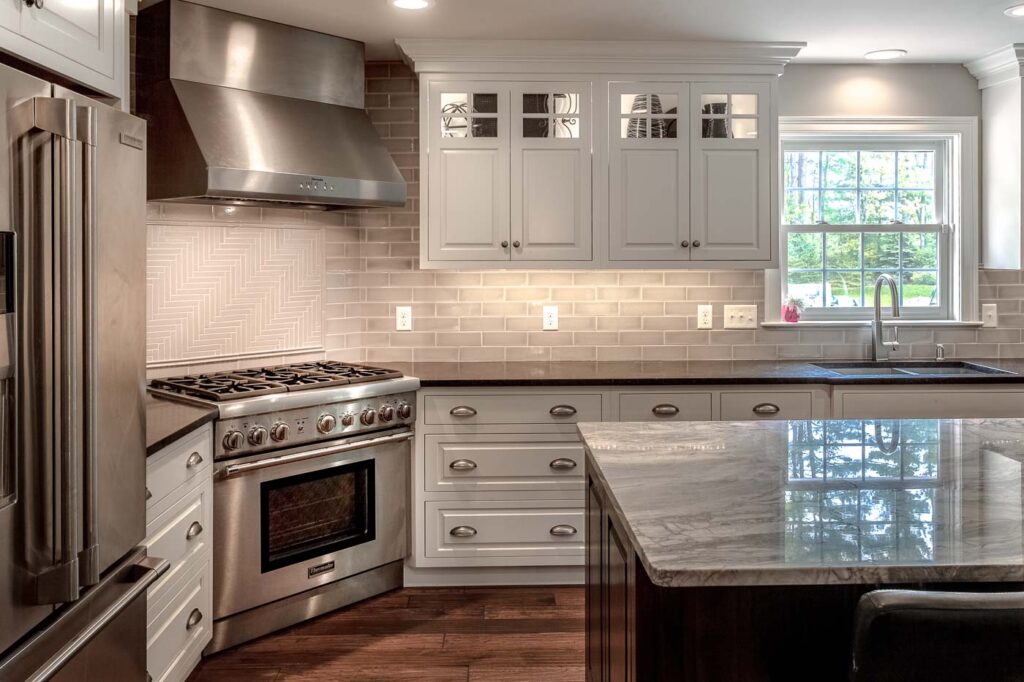 ---
Subtle tones with visual contrast
This popular monochromatic color scheme sets the foundation for all other colors to come to life. This clean-looking kitchen is elegantly framed with Nordic Black Antique Brushed Granite along with Plain & Fancy flush inset raised panel style cabinetry in Dove White with the reverse contrast of an island which consists of Plain & Fancy natural mahogany cabinetry in dark Cocoa Stain crowned with majestic quartzite which houses a microwave drawer. The hand-scraped hickory flooring adds a delightful textural contrast to the room.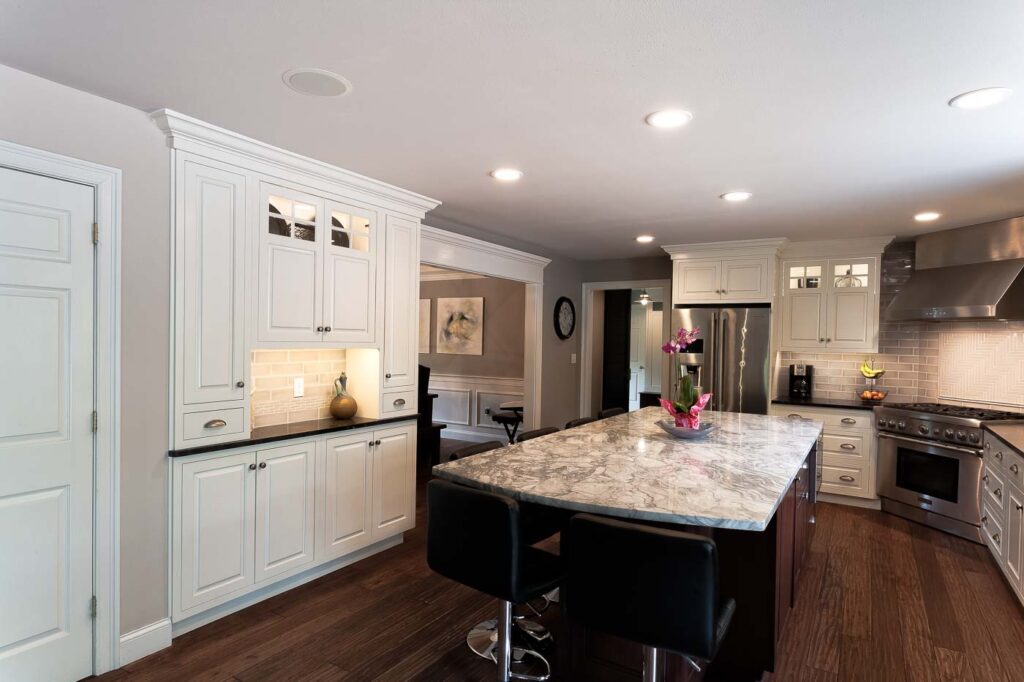 ---
Second time around
Having outgrown their previous home, these second-time customers had Anita do a walk through of their new house whereby Anita decided to add a big opening into the dining room area and also added a message center to the left of the opening.
The kitchen was completely redesigned to include an angled range which added visual interest whilst helping to avoid having a tunnel look to this long room.